More than 100,000 young people will have to wait six months for unemployment benefits under the government's proposed budget measure, with social services advocates warning they face "deeply disturbing" knock-on effects.
Briefings given to various groups by the Department of Social Services show that 113,000 people a year aged under 30 will be denied the Newstart and Youth Allowance payments for six months.
After this period young jobseekers will have to commit to 25 hours a week in a work-for-the-dole scheme. The government will also require those on unemployment benefits to apply for 40 jobs a month, double the current requirement.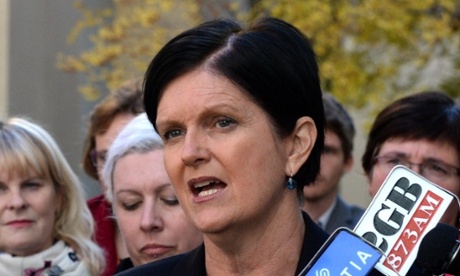 Acoss CEO Cassandra Goldie: 'The human impact will be deeply disturbing, as this isn't a small number of people'. Photograph: Alan Porritt/AAP
To view the full article please follow this link: Wait for the dole for 113,000 under-30s will have 'deeply disturbing' effect